We are in the process of selling our house, so I thought I'd share some before and after pictures of what we have done. There is so much more I would have liked to have done, but I'm looking forward to the next adventure.
The before pictures are from the listing from when we bought the house.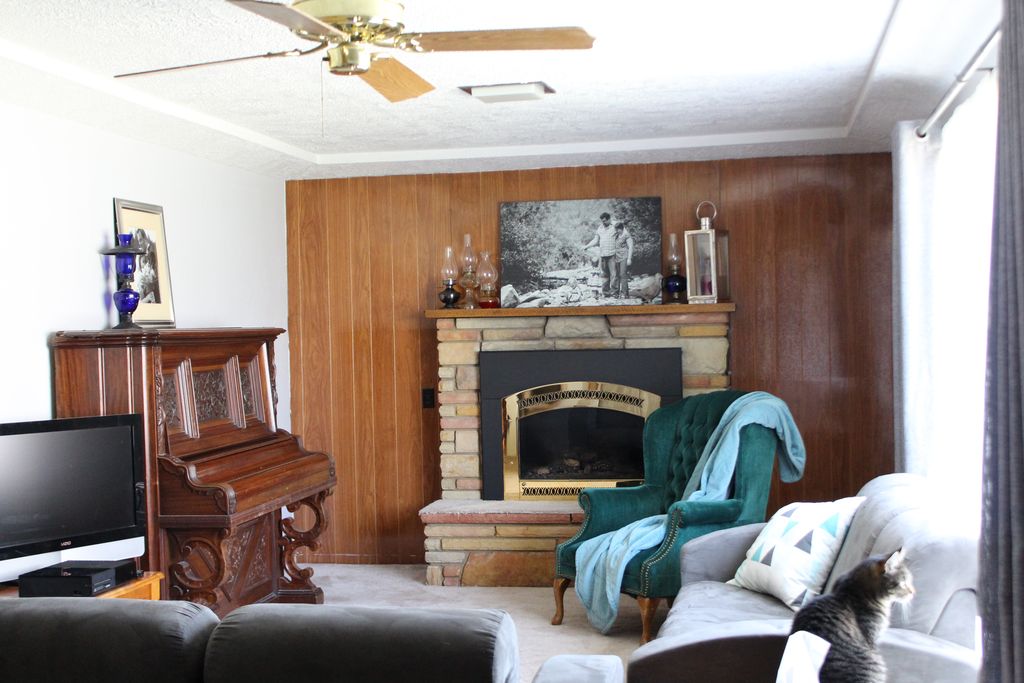 In the living room, we painted the walls Silver Screen by Behr . I made curtains from a grey burlap type of fabric and changed out the rod. I also flipped the paddles on the fan to hide the wicker insert. The square light fixtures had been painted red (I'm not a fan of red) so I painted over that with a metalic pewter paint that I used on the chandelier. We had planned on making cabinets to go on both sides of the fireplace and paint that wall white and I wanted to convince Michael to let me paint the brick (I'm not a fan of orange either).
We did the most in the dining room. When we moved in the whole large wall was covered in floor to ceiling mirrors. They went out as soon as we could remove them. The girls would spend the whole meal just staring at themselves.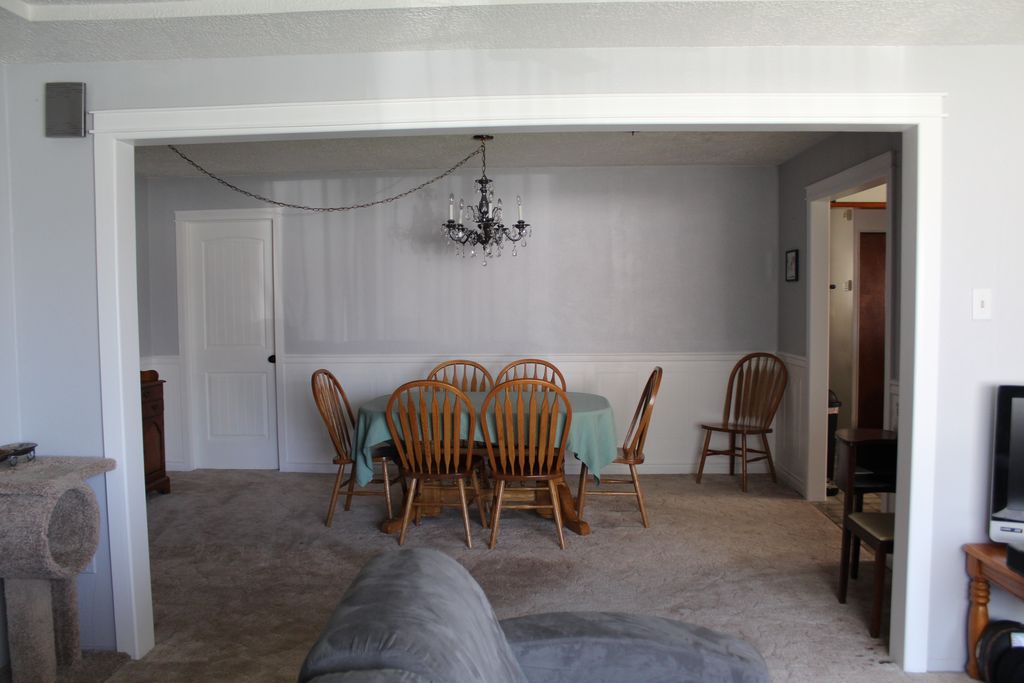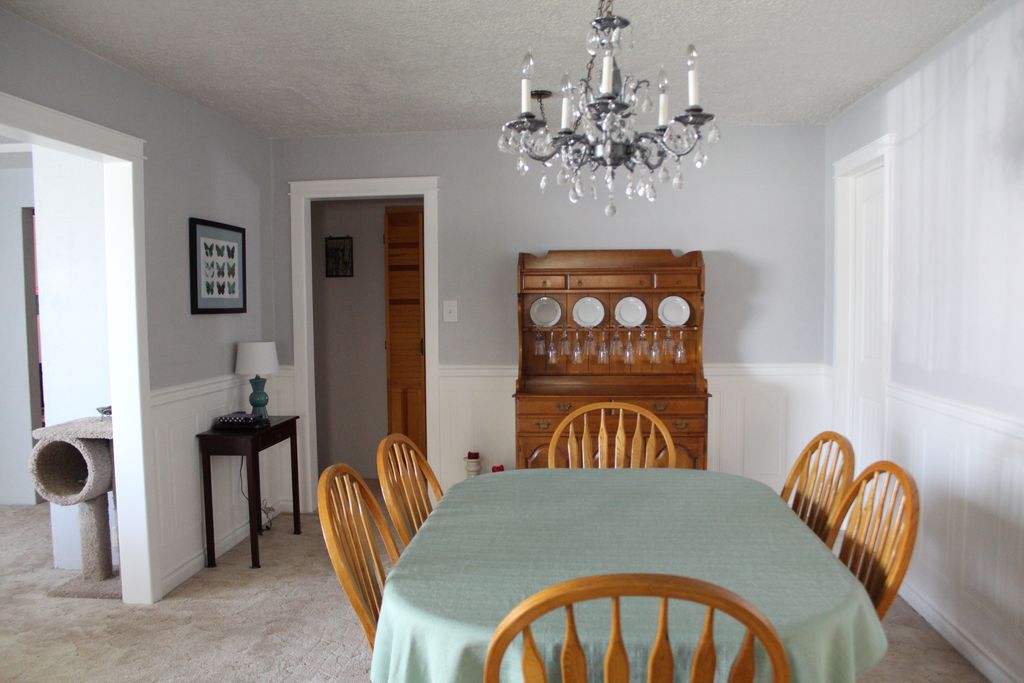 Later, I painted the chandelier (you can read about that
here
) and the walls were painted the same as the living room. We changed the door to our room. It was a pocket door which our cat would rattle through out the night and wedge open. We added a craftsman style trim around the entry ways, wainscoting, chair rail, and baseboard trim all painted in ultra pure white.
Changing the trim around the kitchen entryway made a huge mess so we had to fill that in and painted. I used
Niagara Mist from Behr.
To create more space, Michael made a cool pot rack using plumbing supplies and put up some shelves.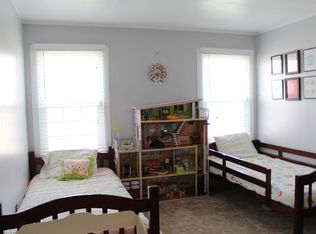 In the girls' room, we painted walls, trim and ceiling the same colors as the living room and dining room. We also put up some shelves and changed out the blinds.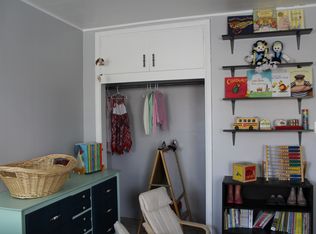 Other than some other little things, I think that is about all we did inside the house. We had a lot more plans and ideas, but we are looking forward to getting another house we can personalize when we move.